The Credit Union will be closed on Monday, November 12, 2018 in observance of Veterans Day
A SPECIAL OFFER FOR OUR MEMBERS
Our friends at the Hogan Rogers Agency, conveniently located in Broomall PA, have a special offer for our members. Call them at 800.570.7956 and identify yourself as a Delco Postal Credit Union member to schedule a free retirement review. Web pages are http://www.farmersagent.com/mhogan and http://www.farmersagent.com/drogers1. The Hogan Rogers Agency offers a wide variety of insurance services to meet your needs.
IMPORTANT INFORMATION REGARDING ACH DEBITS
Changes in the rules for Automated Clearing House (ACH) debits have taken effect on 9/15/2017. Due to these changes, virtually all types of electronic payments for both credits and debits are now eligible to be processed on the same day that they are originated. This will speed up the payment system, meaning you will receive payments sooner, BUT also mean that when you are making a payment, it will clear sooner. MAKE SURE SUFFICIENT FUNDS ARE AVAILABLE IN YOUR ACCOUNT at the time you make the ACH payment. Otherwise, you may incur a fee.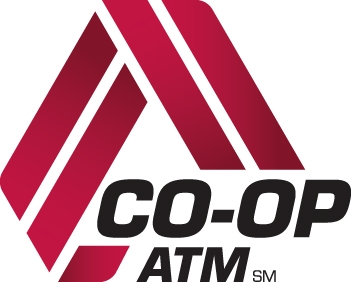 NOW DELCO
MEMBERS HAVE ACCESS TO OVER 40,000 No Surcharge ATMS .
Click here to search for an ATM near you.
SPECIAL CELL PHONE DISCOUNTS FOR DELCO POSTAL MEMBERS:
Click Below:
Now you can apply for Student Loan Money Online with Delco Postal Credit Union's partnership with Sallie Mae
Loan Rates have been lowered. If you are credit worthy you can get a signature loan for as low as 9.99%, New Car rate as low as 2.99%, 5 year home equity loan for as low as 2.99%.
COURTESY PAY : CLICK HERE TO SEE HOW IT WORKS
Online Registration for Home Banking and Bill Pay is now available.
Delco Postal has auto loans, signature loans, home equity loan money available to lend. Call the credit union for an application today.
Apply for a Delco VISA Card today for all your shopping---Rates as low as 8.99% on
purchases! (to apply click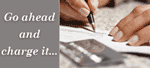 on Applications on the top of this page)
Quick Link to your Delco VISA Card
As a member of Delco Postal Credit Union, you qualify for a discounted rate on your auto, home, and renter's insurance through our partnership with Liberty Mutual. To request a free no obligation quote or consultation call Matthew Towles 610-363-9390 Ext. 53058 or visit Matthew at http://www.libertymutual.com/matthew-towles and identify yourself as member of Delco Postal Credit Union .

_____________________________________________________________________________________
Invest in our 6,12 or 60 Month Certificates of Deposit.
EMERGENCY NUMBERS IN THE EVENT OF LOST/STOLEN CARDS:
VISA DEBIT/ATM CARD: 1-800-472-3272
VISA CREDIT CARD 1-800-433-0505